Läppmaschine
(für dünne Abschnitte)
Machine for automatic thinning at a specified thickness of object glass blades and rocks glued to glass blades (thin blades).
It allows the heels to be used before sticking them to the glass blades.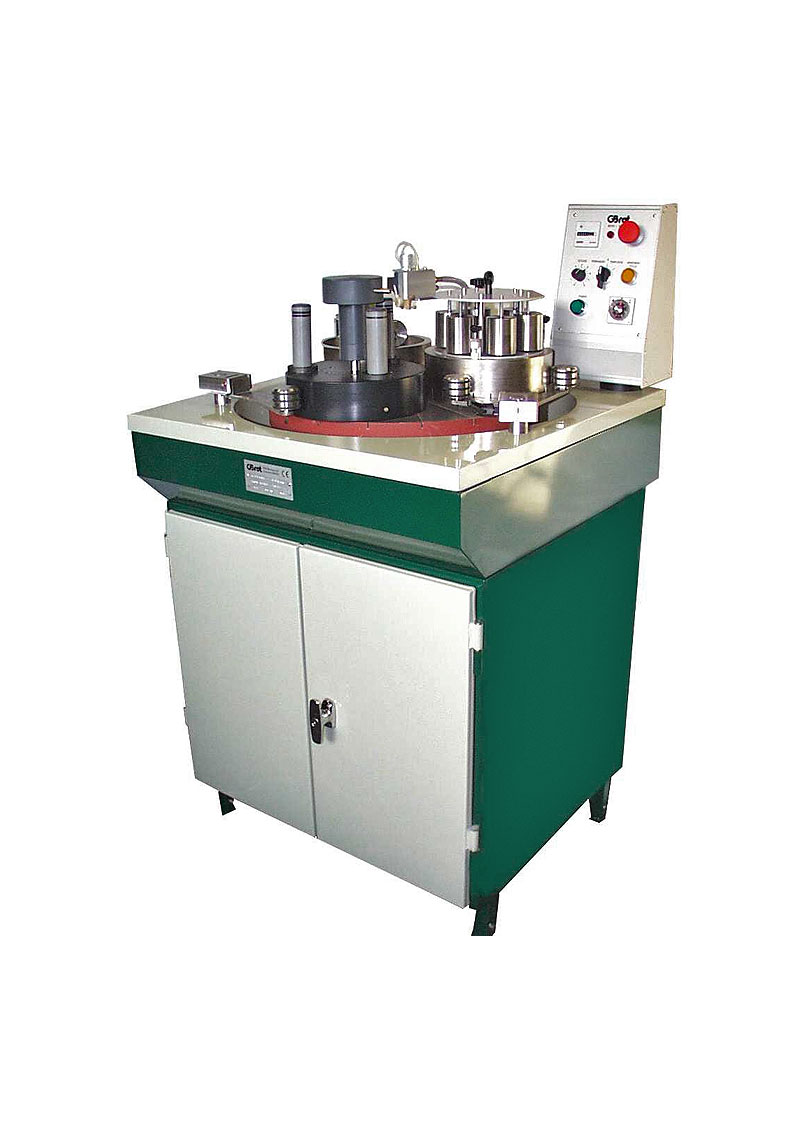 Particularities
This machine is specialized in the automatic preparation of thin rock blades by rolling. It allows up to 12 samples to be taken simultaneously. The final thickness is adjusted using 3 micrometers graduated in 1/100 mm.
This package has unique advantages:
Load the custom heels.
Heels can be very variable in thickness. They are always guided individually and the support load on the tray is individualized and applied in their center.
Reliable and adjustable abrasive distribution in suspension.
The abrasive is kept permanently in suspension. The dispenser controlled by starting and stopping the tray allows the adjustment of the drip.
Uniform distribution of the abrasive on the plate.
The abrasive is evenly distributed on the plate before coming into contact with the preparations.
Permanent geometry: no disassembly of the tray is required.
The cast iron of the heavy-duty running-in plate guaranteed 20 years and its patented geometry holding device prevent disassembly for grinding throughout the life of the machine. Patented sample holder.
A patented cleat allows the choice of the ground thicknesses.
Easy maintenance and cleaning.

Electrical
Network: 230V single phase
Output: 1 kW
Capacity
Up to 12 thin sections 30×45 mm simultaneously.
Standard Equipment
The machine with variable speed tray
Patented cleat for finishing 12 blades 30×45 mm or 6 blades 45×60 mm (other dimensions on request)
1 Patented plate geometry support
Device with 3 or 6 cells for flat ground-in of the first face of the heels
2 Hands; 1 for the plate geometry retaining ring and abrasive splitter, 1 for the cleat and the heel joint
1 Built-in abrasive dispensing device
1 Water tube for holding samples in place by depression
– 1 Batch of start-up consumables:
– 1 Kg silicon carbide grain 800
– 250 cm3 dispersing agent
– 1 litre of passivating agent
– 1 Pack of wipers
– 2 Pissettes
– 1 Brush for cleat
– 1 Brush for the tray
– 2 12-cell sample transport trays
1 Service Tool Lot
Accessoiries
1 Heel joint fitting (3 or 6) with ring+grid+weight (dimensions to be specified when ordering)
1 Vacuum pump with its water trap and its first maintenance batch
1 Additional cleat 1 1/100 analogue measuring stand
1 digital measuring stand at 1/100
1 digital measuring stand at 1/1000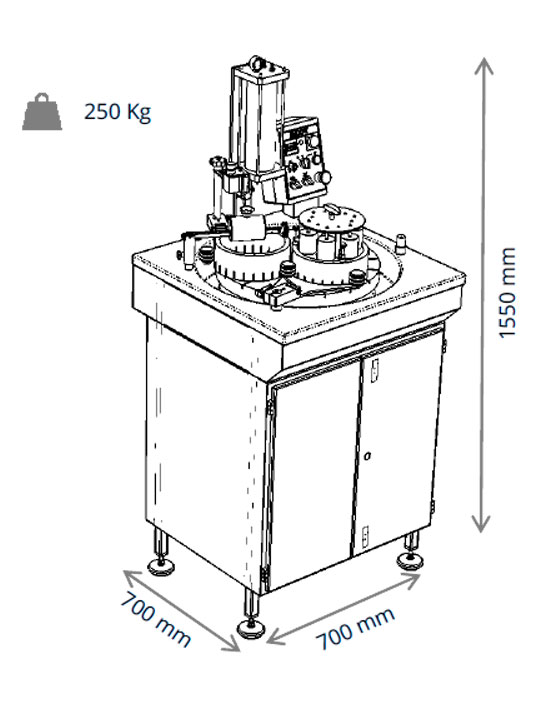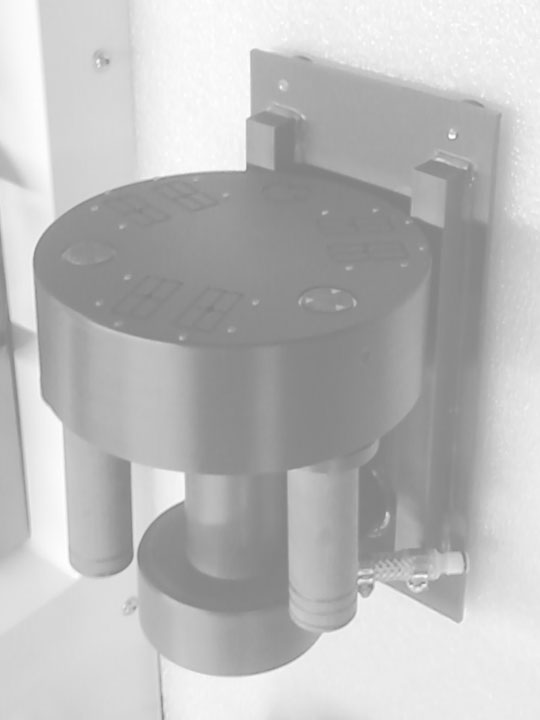 Wir sind für Sie da
Der persönliche Kontakt ist für uns besonders wichtig. Unsere Produkte sind so individuell wie Ihre Anforderungen. Gerne beantworten wir Ihre Fragen und freuen uns auf den Kontakt:
SCAN-DIA GmbH . Lütkenheider Straße 11 . 58099 Hagen
Telefon: +49 23 31 624 69-0